Stay in balance with an account with no overdraft fees!
No overdraft fees1 and no paper checks to worry about
No minimum balance
$3.95 monthly maintenance fee2
Enroll in eStatements to avoid $2 monthly paper statement fee3
Make contactless purchases with your debit card
Only $25 to open
Digital Banking
Digital banking gives you complete and secure control of your account from anywhere you access the internet, 24/7. Send money to anyone, no matter what bank they use, without ever reaching for your wallet.
Learn More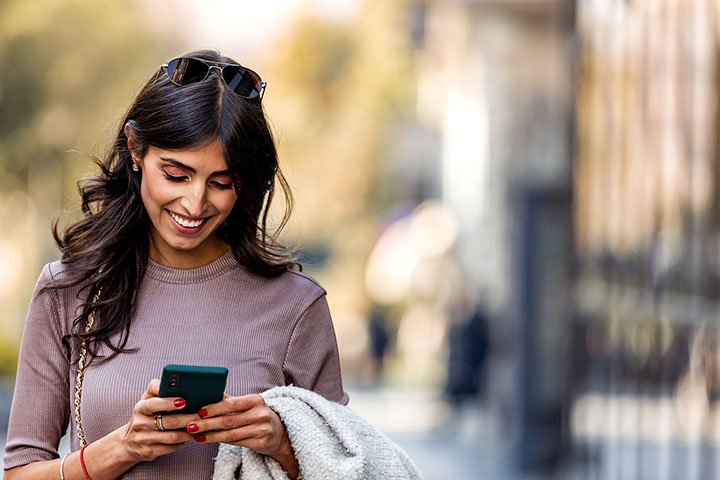 Disclosures
If the account holder is under the age of 18, the account must be joint with a parent or guardian.
Liberty Bank will decline or return transactions when there is not enough money in the BankSmart Account to cover the charge. While this account prevents you from overdrawing in most cases, there may still be times when your account could have a negative balance. This could happen if a transaction is approved for one amount, but the actual charge is more than the amount of money in your account. For example, when a tip is added at a restaurant after the transaction for the meal has already been approved. In this situation, the full payment may go through and result in a negative balance on your account, but Liberty Bank will not charge you an overdraft fee. Checks will not be issued for this account and it cannot be linked to an overdraft savings or overdraft protection line of credit.
Monthly maintenance service charge will be waived if any account owner is 26 and under or 65 and over.
Avoid $2 monthly paper statement fee with eStatements. Account owners age 65 or over, Individual Development Accounts, Health Savings Accounts, IRA Money Market Fund, and Lease Security - Tenant are exempt.