Oct 4, 2023
Liberty Bank Foundation Approves $480,200 in Grants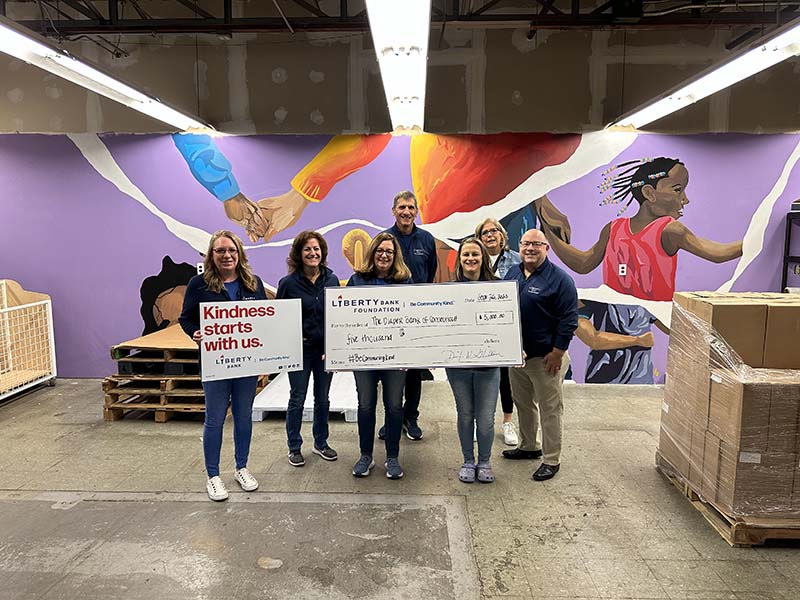 Grants for 40 Community Partners Approved at Most Recent Foundation Meeting
The Liberty Bank Foundation announced today they unanimously approved $480,200 in grant awards for 40 community partners that serve communities in Greater Hartford, Middlesex County, Greater New London and Western Massachusetts.
The list of organizations receiving grants in the latest round approvals include the American Cancer Society ($50,000); National Conference for Community and Justice ($50,000); Community Foundation for Greater New Haven ($50,000); Boys & Girls Club of Chicopee ($25,000); San Juan Center in Hartford ($25,000); and the Middlesex YMCA ($20,000).

Several other grants were dedicated to address additional community needs, including affordable homeownership, education, food insecurity, workforce readiness, entrepreneurship for veterans and programming for various Boys & Girls Clubs in the region.

"Our corporate brand 'Be Community Kind' are more than just words. It's our brand promise that we strive to achieve every day. And it's accomplished not only through the Bank's and Foundation's generosity but the thousands of hours of teammate volunteerism we dedicate each year," said David W. Glidden, President & CEO of Liberty Bank and President of the Liberty Bank Foundation. "While we generously approved $480,200 at our recent Foundation meeting, this is only a fraction of what our partners, communities and the residents who reside here can expect in 2023."

About Liberty Bank Foundation
Since its inception in 1997, Liberty Bank Foundation has awarded over $17 million in grants to nonprofit organizations throughout Liberty Bank's market area. Following the Bank's 'Be Community Kind' spirit, the Foundation seeks to improve the lives of individuals and families by investing in three key areas: Education & Training, Affordable Housing, and Food.

About Liberty Bank
Established in 1825, Liberty Bank is the oldest and largest independent mutual bank in the country. With more than $7 billion in assets, Liberty has 56 banking offices across Connecticut and one in Massachusetts. As a full-service financial institution, Liberty offers consumer and commercial banking, cash management, home mortgages, business loans, insurance and investment services. Named 'Top Workplace' by the Hartford Courant every year since 2012 and designated a 2021, 2022 and 2023 Best-In-State Bank in Connecticut by Forbes Magazine.